Everything You Must Know About Roofing Recycling
Roofs provide shelter and protection —For a determined amount of time. Wear and tear or damage can make your roof no longer helpful to shield your home, but the leftover materials aren't entirely obsolete with roofing recycling.
It is possible to do some good for the environment, but like any project, it has to be done responsibly. In this blog, we share the types of roofs and considerations that must be made to be recycled. Learn more below!
Roofing Shingles
Not all roofing shingles are made the same. Therefore not all of them can be recycled, but thankfully for everybody, the most common type of roofing shingles can be, providing most homeowners with that option. We refer to none other than asphalt shingles.
After recycling roofing shingles, these can be used for various purposes, such as an additive for filling cracks, potholes, and even paving, after the non-asphalt materials are extracted.
Metal Roofing
Metal roofing is the material for roofing recycling per excellence. It is entirely recyclable since it does not contain other aggregates or materials, regardless of its type. You can salvage the panels and even the scraps in case of roof damage. The recycled roofing material from a metal roof can become virtually any metal application!
EPDM Roofing
EPDM roofing is more common in a commercial setting and consists of a synthetic rubber membrane attached to a flat roof. EPDM roofing can be recycled through a unique recycling program. Some may not be aware of it, which is why it is thought that it can't be recycled, but it is viable through it.
Tile Roofing
Once again, since tile roofing can be made of a variety of materials, its recyclability depends on it. Thankfully, if you are replacing a concrete or clay tile roof, you can also do roofing recycling. They can be 100% recycled, and clay tiles can even be reused for home projects and other purposes.
How To Recycle Roofing?
If your roofing has reached a point where it can't perform its function anymore, it doesn't mean it's at the end of its useful life. You can opt for roofing recycling with the approved materials we mentioned above. There are some considerations to make to do so safely and effectively:
You must ensure your contractor or disposal company recycles the leftover materials.
If not, you must check your laws and local recycling options.
If hiring a disposal service, you must verify they take and can recycle your roofing.
If you've got an upcoming roofing replacement or restoration project, contemplating roofing recycling is worth it for your and the environment's benefit. It isn't complicated at all when you count on the right help.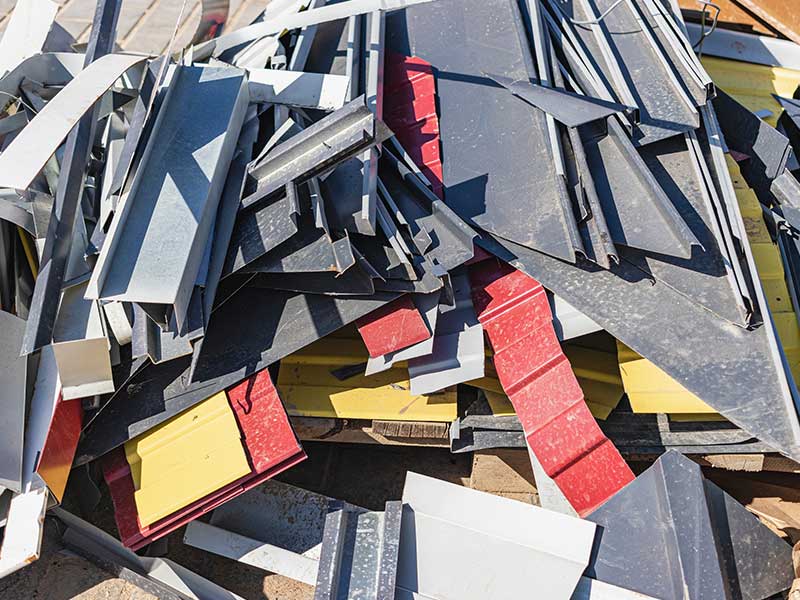 In Greater Sacramento, Advance Disposal assists you with roofing recycling through our dumpster rental solutions. We make sure to recycle every material we allow in our dumpster, helping you save time, money, and the planet. If you'd like to learn more, don't hesitate to contact us today!