Step By Step on How To Request a
Dumpster Rental in Sacramento With Us.
Since 2004, Advance Disposal has worked to earn our customer's stamp of approval as the top dumpster rental in Sacramento for commercial or residential projects. We are on time, on budget, and have highly knowledgeable staff in their craft.
Below, you will find a step-by-step on how to rent the best dumpster option for you.
Our Service Area for
Dumpster Rental in Sacramento.
If you are in the green area of the map or one of the zip codes listed, we can deliver dumpsters to you. Our team is standing by and would love to talk to you and answer any questions you may have to rent dumpsters with us. Size

10 Yard Rock

10 Yard

20 Yard

40 Yard

Included Tonnage

Call Us

2
3
5
Days Included

5

5
5
5
Price Per Add'L Day

$25

$25

$25

$25

Holds Up To

10 tons max /5 pickup truck loads

10 tons max /5 pickup truck loads
10 tons max/10 pickup truck loads
10 tons max /20 pickup truck loads
Dimensions

12′ L x 8′ W x 4′ H

12′ L x 8′ W x 3.5′ H
16′ L x 8′ W x 5′ H
22′ L x 8′ W x 7′ H
Ideal For
Concrete recycling,
dirt, sod and asphalt
Home Move-Outs and
Small Contractor Jobs
Home Move-Outs and
Medium Contractor Jobs
Home Move-Outs and
Large Contractor Jobs
Accepted Material amoung our Waste Disposal Services
Trash
Construction debris
Green waste Removal and Green Waste Dumpster Rentals
Sod (lawn removal) SOD Waste Removal
Wood Waste Removal
Roofing Waste Removal
Dirt Waste Removal
Concrete/Asphalt Waste Removal
Cardboard, paper, metal or other source separated recycling.
Please consider these are materialsyou can't put in the dumpster:
No hazardous waste.
No TV
No tires
No car batteries
No propane tanks
No motor oil
No Poisons
No bulk chemicals
No Paint
No fluorescent light tubes
Rail Road ties or pressure treated wood
Now, Decide Which Dumpster is Best for Your Needs.
So now that you know our dumpster sizes and service area, you are prepared to choose a suitable dumpster according to the items you need to dispose of and your location. If you are still doubting, our team can help you decide on the perfect waste dumpster rental option to optimize your job and make your work easier.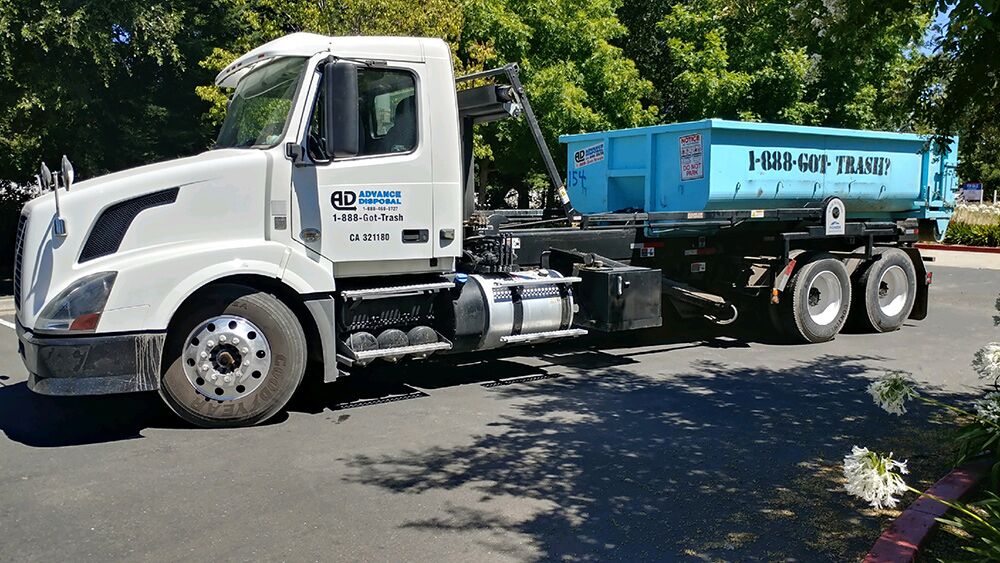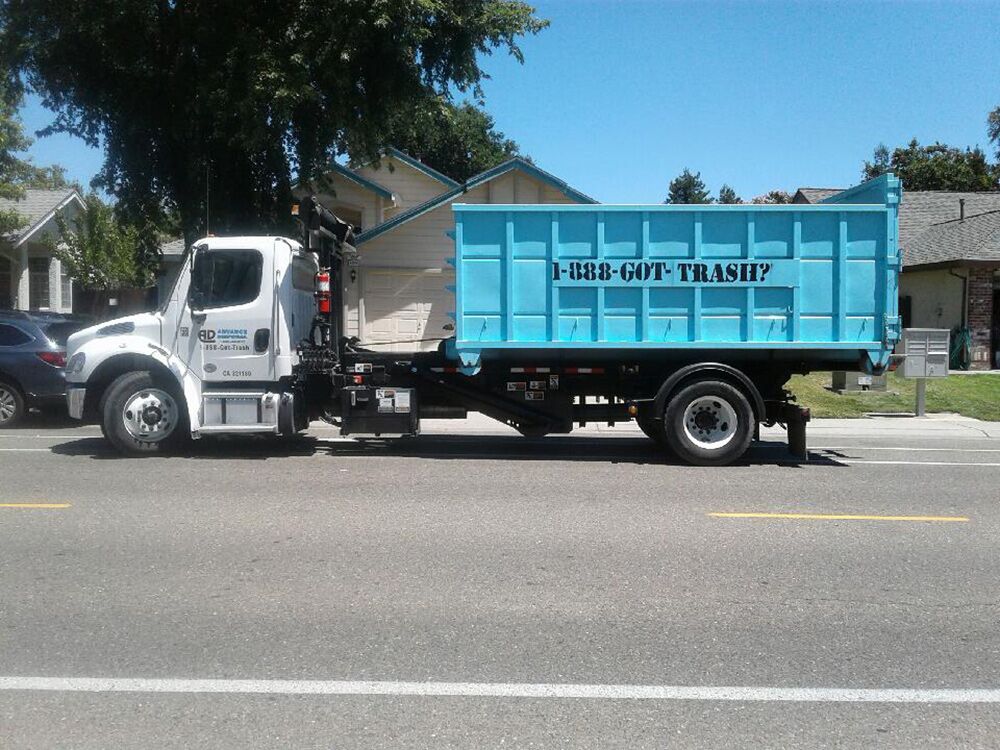 Where should you put your Dumpster?
The best idea is to put the dumpster on your property. Sacramento waste management laws and requirements are pretty strict but let us help you understand them a little better.
You can put them on the street if you are in the City of Sacramento, but you need to contact the code enforcement at the number or website below to get permission. Call us and our friendly sales staff can walk you through this process.
Inspection & Enforcement:
Call: 916-808-6810
Web: cityofsacramento.org
In all other areas of Sacramento County, we have to put the dumpster on your property. It is legal to leave our truck connected to the dumpster and have the truck stand by while you load it. There is a stand-by fee, but in some cases, this is the best solution to load up a concrete driveway or another job where you have no place to put the dumpster.
Our staff has this solution and many more!
Choose the format you'd like to reach out to our sales staff.
If you have a doubt, the easiest way to get more information is to contact our sales staff. We want to get to know you and the inconveniences you are having so our friendly staff can guide you in the best possible way.
You can definitely count on us doing a remarkable job for you!
Schedule a Free Quote Today! We are always willing to listen to your needs.