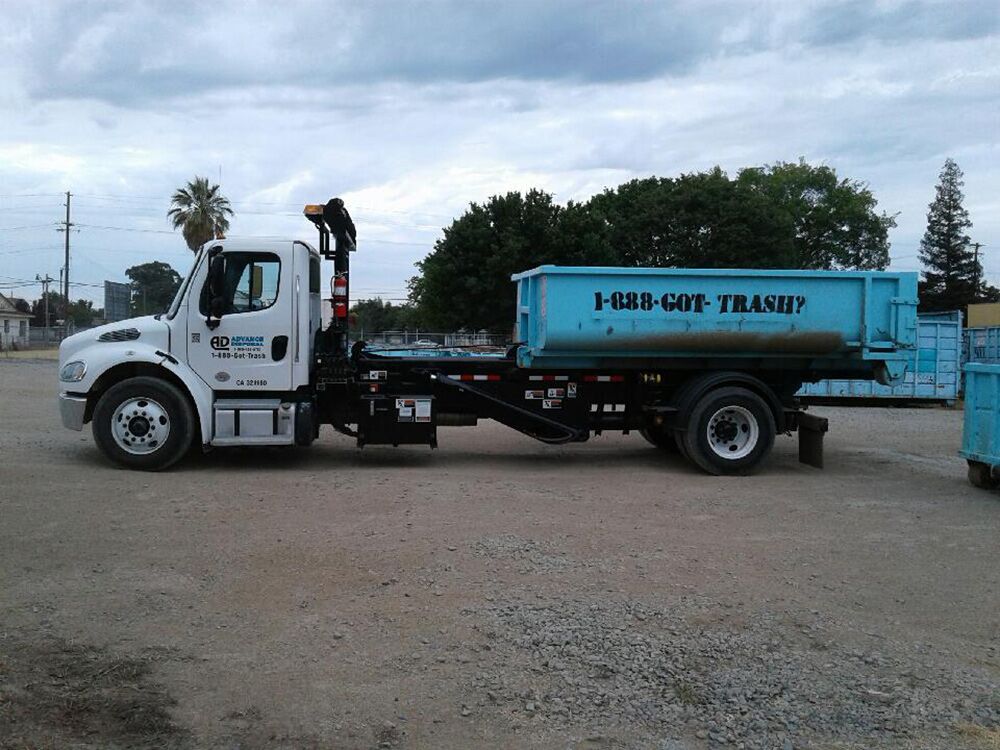 Dumpster Bin Removal (Pick-Up Request)
Request a Dumpster Bin Removal/ Dumpster Pick-Up Request
Are you getting tired of seeing a dumpster on your property? If you want to have your bin removed after dumpster rental, Advance Disposal Inc. will come out at a moment's notice to pick up your container.
We offer many different types of dumpster rental options and waste disposal services. Also, we provide an option of indefinite rental; in other words, for as long as you can foresee needing that dumpster, you can have it.
But, there is a moment when you will need to use the bin's space for another purpose; of course, you will not need a dumpster forever. When you are ready for a pick-up, just fill out the form on this page, and we will swing by and get rid of it for you.
We are here for you every step of the way to make your life easier.
We'll prioritize your comfort from the moment you rent dumpsters to a pick-up request.
As we've said before, our client's satisfaction and comfort is the most important thing for us, so we don't want you to worry about your dumpster.
If your contract stated that you would have your dumpster for a more extended period after waste disposal services, and now you want your bin taken away before the contract is up, we can provide a solution for you.
Just give a call to the best dumpster rental in Sacramento.
Also, our staff will gladly advise you on our process of dumpster pickup, so don't hesitate to tell us whatever doubt comes to mind.
We are here to give you what you want and need, and we are here to help you get your trash taken care of. Anytime you need us to remove your bin, just give Advance Disposal Inc. a call, and we'll get it out of your way right away!
FILL OUT THE FORM BELOW TO REQUEST A PICK-UP you may also text message us at 916-444-8676 or give us a call to set up a removal